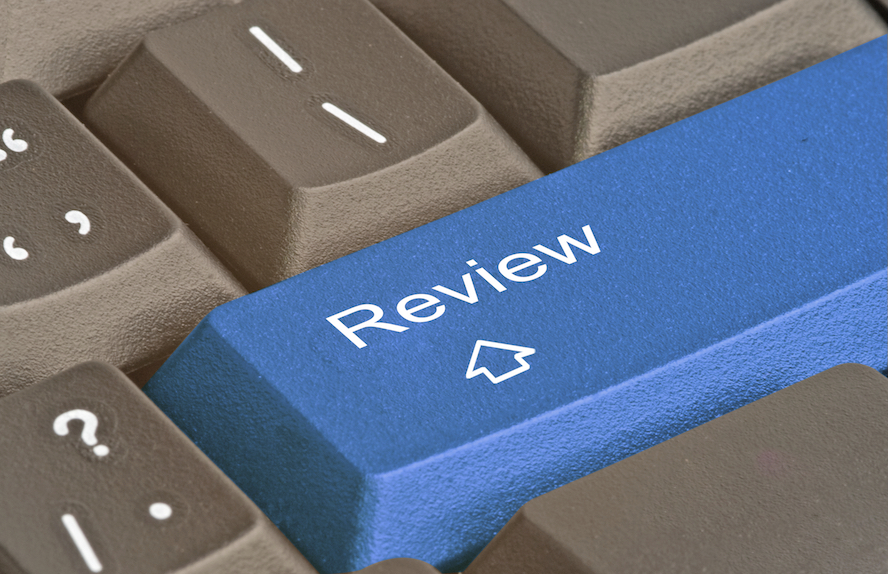 Google Reviews: Why Are They So Important?
Google is the most important review platform for small to medium businesses by far. There are many reasons why Google Reviews are so important but the most obvious reason is because Google Reviews are the only reviews that show up natively in Google search results. Net Market Share provides statistics on how much market share is owned by each of the major search engines. On desktop, Google had a market share of 67% of all searches as of February 2016. More interestingly, Google had a 94% market share for all mobile searches. The reason this is important is because consumers are searching for products and services on their mobile device more and more every year and the trend has no signs of slowing down. Mobile search is also important because mobile devices have GPS and triangulation features that allow search engines to give you more relevant information based on exactly where the mobile device is located. This pin point accuracy of your location trumps in comparison to the limited geographic data provided by desktop devices which uses your IP address to identify your location which can only identify the city the desktop device is located. Since Google is the most visited search platform on both desktop and mobile devices Google Reviews are viewed more than any other review site.
Google Reviews Affect Map Pack Ranking
What is the Google Map Pack? The Google Map is the set of local businesses that show up at the top of search results when someone is searching for a business or service in their local vicinity. In mid-2015 Google changed the map pack in a dramatic way. Before the 2015 update Google would show up to 7 related businesses in the map pack. After the update Google decreased the amount of businesses that show up in the map pack to only 3! Reducing the number of businesses that show up in the map back hurt a lot of local businesses that got removed from first page results but it actually helped the businesses that remained in the top 3 results because now internet users only have 3 map pack options to chose from. The exact figures are unknown but from our experience we have seen an increase of about 50% more traffic when a local business moves up to the top 3 map pack results. 50% more traffic! There are many factors that play into a business map pack ranking and Google Reviews are one of the main factors. There are no absolutes in the word of SEO but generally speaking more Google Reviews translates to a better map pack ranking.
How to Get Google Reviews
This is the hard part. Google Reviews can be hard to obtain because someone must either have a Gmail email address or have created a Google Account in order to be able to leave a Google Review. This limits the population of people that have the ability to leave a Google Review, which can be quite discouraging for many business owners.
Tips to Getting More Google Reviews
A little trick we like to tell our clients is to ask people if they have an Android phone. If someone has an Android phone they automatically have a Google Account by default and have the ability to leave Google Reviews. If your business has the ability to collect cell phone numbers or email addresses of your customers you can also sent them a link to your Google Review section for your business. With this link all they have to do is open the link and leave a Google Review. It's as simple as that! To get this link, search for your business in Google Search Results. On the right hand side of search results you will see your Google Business Listing. Now scroll down to the bottom of your Google listing and if your business already has Google Reviews click the "View all Google reviews" button. After you have done this copy the URL. If your business doesn't have any Google Reviews yet follow the same steps except at the bottom of your Google Listing you will see a "Be the first to review" button. After you have click the "Be the first to review button" copy the URL at the top of your browser.
Overall Google Review Score
Many clients have a hard time understanding why their overall Google review score is inaccurate for example. One of our clients had a 4.8 review score even though they had all 5 star reviews. Google calculates overall review score using what is called a Bayesian average which helps minimize the effect of large deviations or sets a default value if the data set is small. Only when a business reaches 10 Google Reviews or more will the overall Google Review score be accurate. For example to have a perfect 5.0 review score the business must have at least 10 five star Google Reviews. Another interesting aspect of Google Review scores is that a star rating will appear next to the business listing and in Google Maps when a business reaches a total of 5 Google Reviews. In our experience we have seen an increase in website traffic the moment business reach 5 reviews and get an overall star rating.
The importance of Google Reviews is unmatched compared to any other review platform and can affect a business' web presence in a multitude of ways. If you have any questions about Google Reviews or need help getting more Google Reviews give us a call at (316) SOURCES and we will be happy to assist you.